These Scandinavian-with-a-retro-twist cats are designed and produced by Jane Foster in her Devon studio.  Each cat has a hand screen-printed face, and they're available to buy from Jane's Etsy Shop.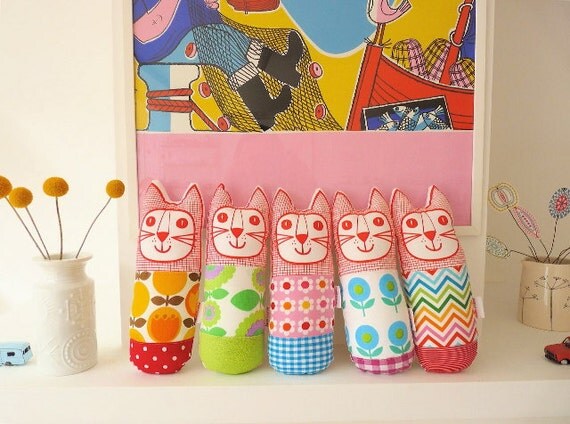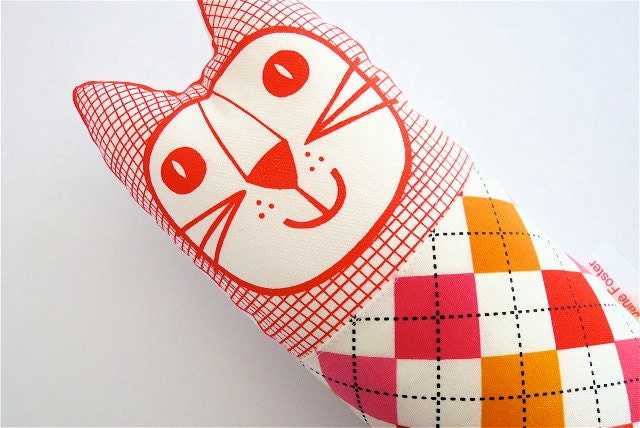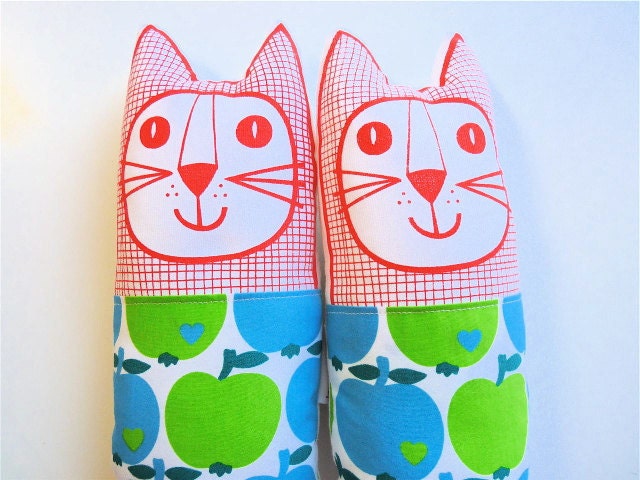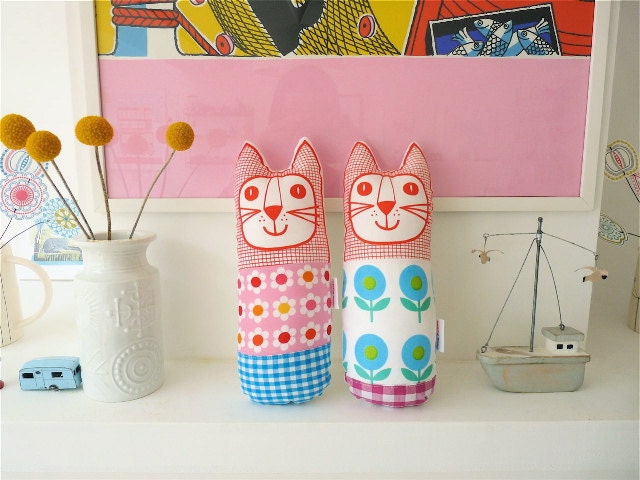 These bold, simple and colourful designs would work as both toys for children and decorative items for the home.  And they're not Hello bloody Kitty.
You can see more of Jane's lovely stuff on her website.